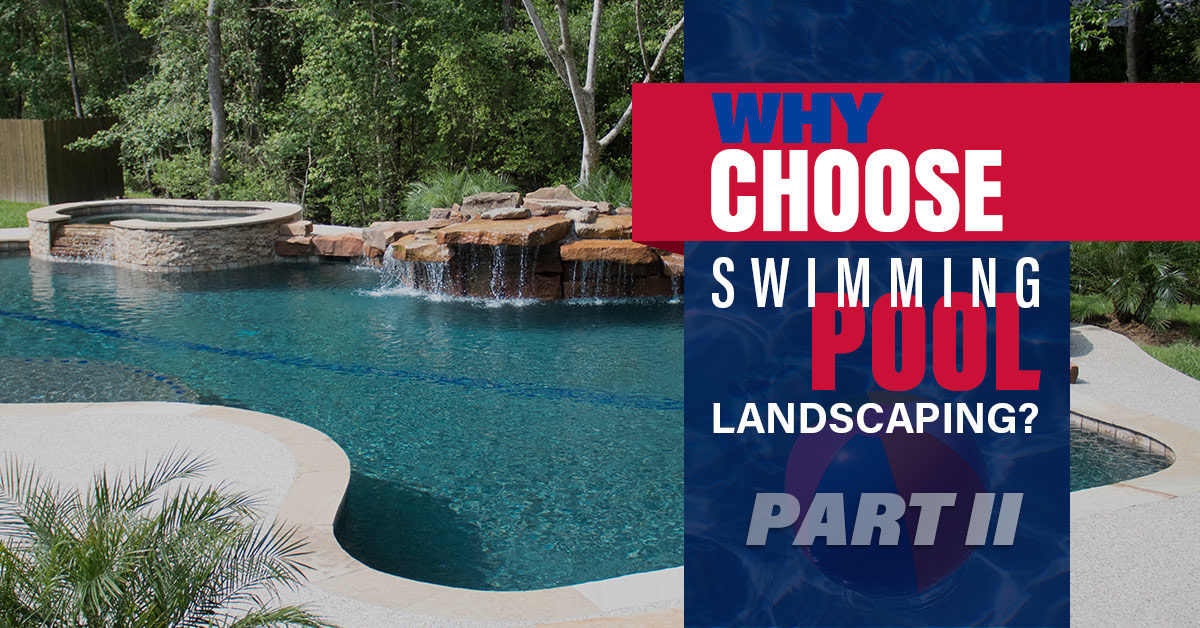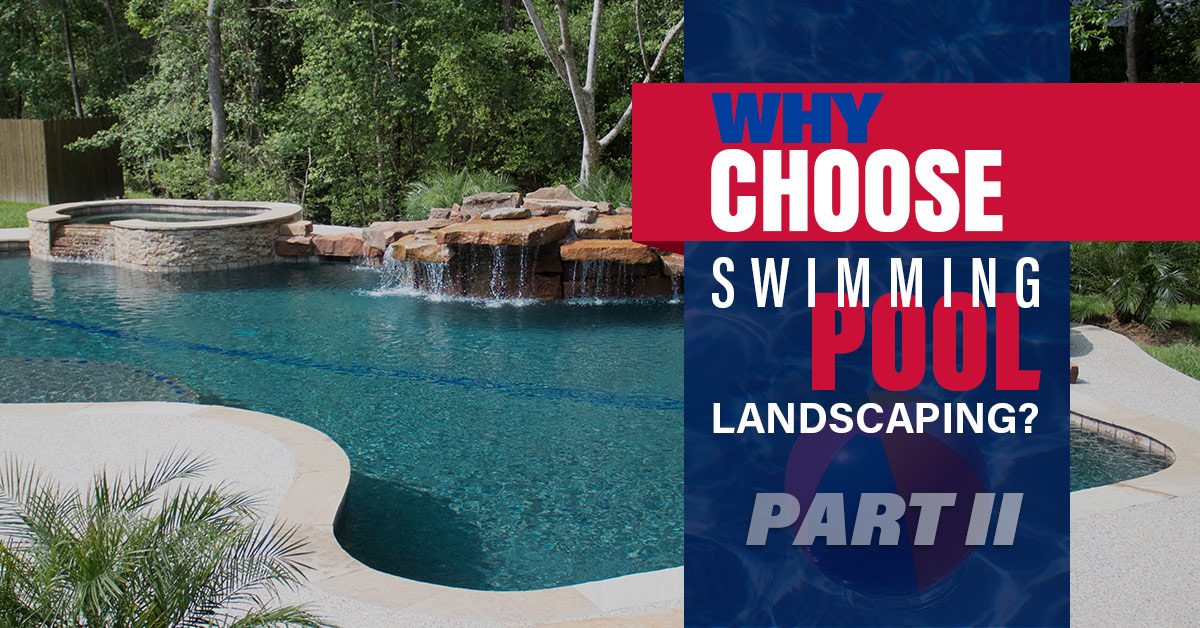 WHY CHOOSE SWIMMING POOL LANDSCAPING? PT.2
RECAP & SPLASH
In our previous blog, we touched on some of the swimming pool landscaping preferences our clients have brought to us over the years as Houston's finest and most client-focused custom swimming pool company. In the final installment of our two-part series on swimming pool landscaping and outdoor living areas, we'll discuss ways to add elements of nature with lush flowers and plants, instilling rugged, urban charm with concrete, and surrounding your new custom swimming pool with a sturdy, timeless deck made of robust wood. If any of these three (or all three!) ideas sound like ways you might envision your custom pool, take a peek below to see just how easy it can be to make your dreams a reality when you choose the Champions for all of your pool building and swimming pool landscaping needs. Ready to learn more about all the Champions can do for you and your pool? Keep reading below, and let's dive in.
Click Here To Start Your Custom Pool Building Project Today
FINISH IT OFF WITH FLORA
We've all seen it: the dreamscape of a swimming hole that's perfectly situated equidistant between a waterfall and a patch of lush, green grass, surrounded on all sides by flowers of numerous varieties. While these scenes are more common in the rain forests several thousands of miles south of Houston, it's entirely possible for the Champions to recreate this scene or any variation of it to meet your desires. But when constructing your dream swimming pool and its accompanying landscaping, incorporating native flowers and grasses into the mix is always a good call. Not only do these native plants thrive in the Houston environment, but they also add some local flavor to your pool. For a bright and lively injection of color, consider planting Black-eyed Susans (Rudbeckia hirta). These bright yellow beauties are great for accenting your pool area or adding to your outdoor living area. Or, if you're looking for intense, radiant colors, consider having the Champions plant Texas Lantana. When these native perennials bloom in summer and fall, they come to life in bright orange, pink, and yellow colors, attracting butterflies and other beneficial insects. These certainly aren't the only options for surrounding your custom swimming pool, but these flowers add some extra Texas customization to your outdoor living area.
CONCRETE JUNGLES
It's a rare request, but some of our clients love the industrial, urban look of a concrete swimming pool. While all of our pools utilize concrete as part of their foundation, the exposure (or look) of the concrete is completely up to you; this is done during the plastering phase of our pool construction, and is 100 percent customizable. Most often, these custom swimming pools are envisioned with a modern look, utilizing sharp angles and subtle stylings. And while these modern pools rarely receive much landscaping, adding just a few strategically-placed trees, shrubs, or flowers around your custom swimming pool can mean the difference between a drab swimming hole and a modern masterpiece. But it doesn't take too much to make your swimming pool pop; adding just a bit of color to the areas surrounding your custom swimming pool creates a simple-yet-tasteful outdoor environment. While there are numerous options for adding color to your pool's area, consider adding the Eastern Redbud tree to your yard. When in full bloom, the Eastern Redbud bursts with bright, purple-pink flowers that are sure to make any swimming pool area inviting.
Click Here For Some Outdoor Living Area Design Motivation
WOODEN WONDERS
While your pool's interior won't be made of wood, the landing or decking around your pool is perfectly suited to be constructed of wood. Wooden decking, landings, or other utilizations around your pool not only add functional design to your custom swimming pool, but also make a great space for entertaining guests. Wood lends itself well to customization, meaning that, just like with our custom pool designs, the wood can be cut to fit just about any shape or size needed to accommodate your swimming pool landscaping dreams. Or, maybe you'd simply like wooden planters or benches around your pool. Wooden planters are not only great accent pieces around your pool, but compliment whatever flowers or plants you choose to grow inside them. To keep it native, consider adding Cardinal's Feather around your pool. With rich pinks and soft whites, Cardinal's Feather adds just enough color to accentuate your pool area. And, as these flowers are native to Texas, they've evolved to handle the scorching Texas summer.
START YOUR CUSTOM SWIMMING POOL LANDSCAPING PROJECT TODAY
While we've mentioned a few of the swimming pool landscaping ideas and services we offer, there are nearly endless options for customizing your swimming pool and outdoor living space. No matter how outlandish your dream may seem, give us a try; we always love a challenge! Whether your dream pool and accompanying landscaping project involve numerous drafts or are straightforward designs, there's no project too small or too big for the Champions. When you rely on Texas Pool Champions to build your custom swimming pool and any other outdoor living component, you're not only relying on nearly four decades of luxury home and outdoor living space construction, but also on Houston's choice for unique, quality custom pools. Curious about any of the topics we've covered in this blog? Don't hesitate to reach out to us today with any questions, comments, or concerns. Choose quality. Choose the Champions!