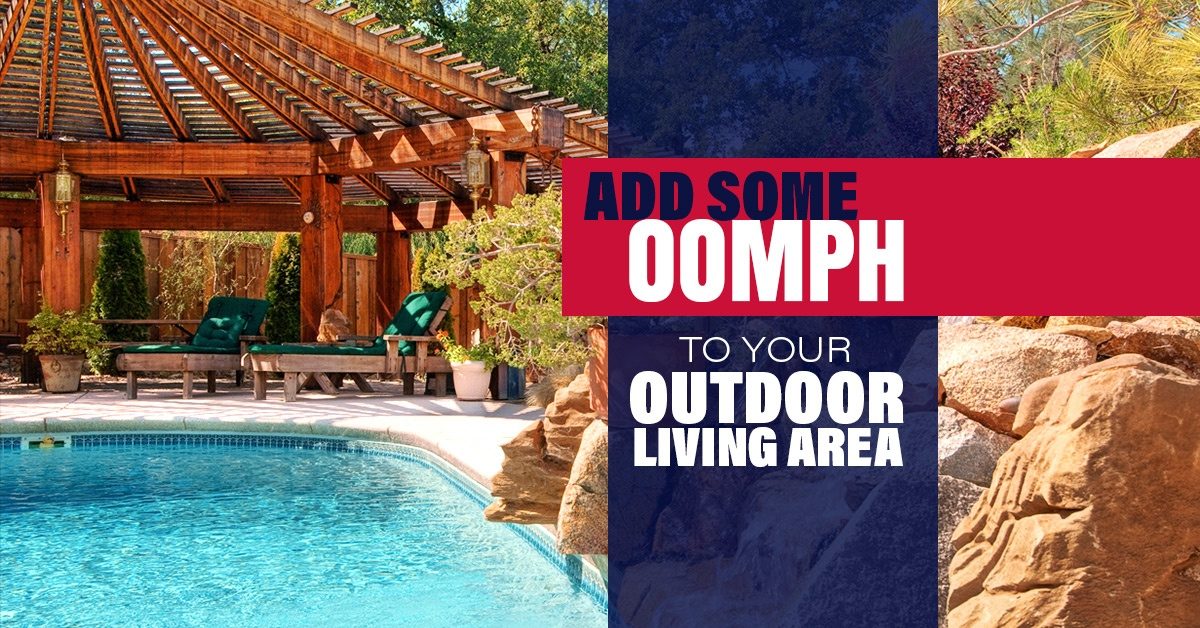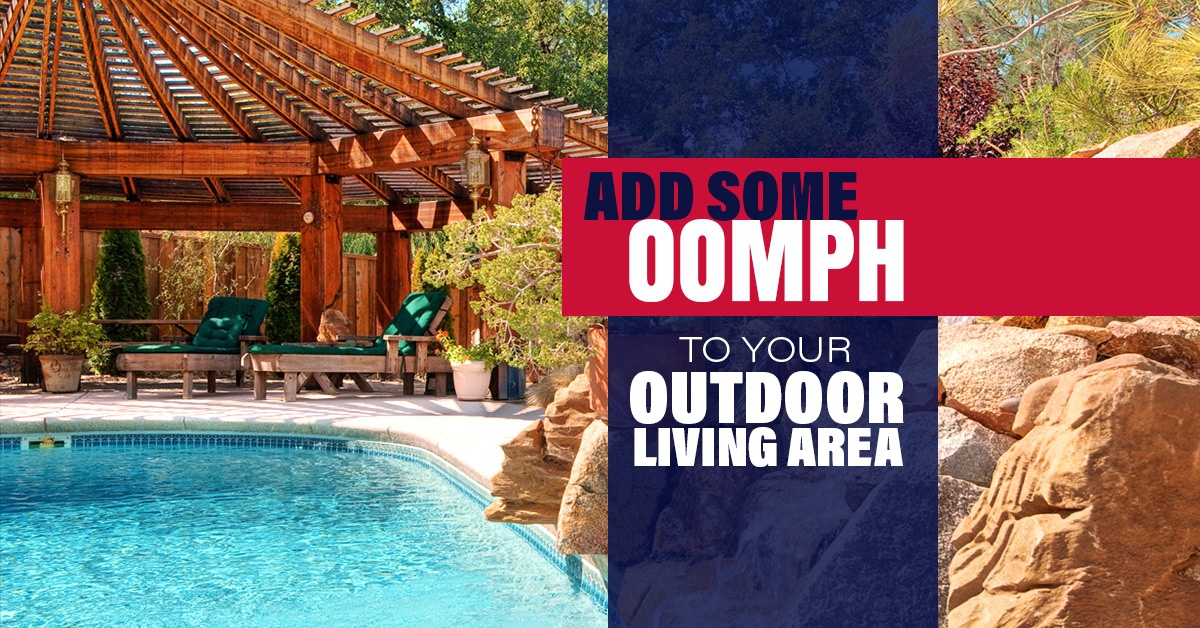 ADD SOME OOMPH TO YOUR OUTDOOR LIVING AREA
GET OUTSIDE!
If you've been in Texas in the summer for longer than, oh, 30 seconds or so, you understand how oppressively hot our summers can be. That Texas heat, coupled with our hectic work and life schedules is enough to get us all a little hot under the collar. No sweat, though, if you're among those who have cool, refreshing swimming pools in their backyard that can relieve the heat of the day. But what if that immaculate swimming pool is located far from shade, and you're not really looking to work on your tan? Or your kids are begging to take a dip and you need to keep an eye on them, but the thought of sitting for another minute in summer sun is more than you bear? If you're finding yourself in this position, then it sounds like you could use some signature swimming pool landscaping and outdoor living area construction from the pool pros here at Texas Pool Champions.
Think An Outdoor Living Area is Right for You? Click Here to Learn More about Our Outdoor Spaces.
Outdoor Living Areas At Their Finest
If you've ever sat, swum, or floated about your pool and longed to make better use of your backyard, then an outdoor living area could be right up your alley. With summer hot on our heels, we're all planning pool parties, get-togethers, and dinner events. Nothing keeps guests cooler than having ample space to freely roam about the party — both indoors and out-.  How do you get your guests outside, you ask? Give them a reason to go outside that doesn't necessarily involve them taking a dip! Who doesn't love dinner outside, watching the summer sun sink beyond the glowing horizon? Or winding down on your outdoor couch under your covered patio after a long evening of entertaining? No matter which design you choose, you'll get the best when you choose the Champions.
Covered Patios And Outdoor Kitchens
No matter how hot a Texas summer gets, a covered patio is sure to keep you cool while relaxing, hosting, or cooking. And when we say "outdoor kitchen," we mean that we craft your dream kitchen under your covered patio, complete with all of the amenities found in your indoor kitchen, including:
BBQ grills, smokers, and burners
Wood-fired pizza ovens
Garbage disposals and sinks with hot and cold selection
Televisions and sound systems
Texas Pool Champions knows how important it is to create your covered patio that's fit for all four seasons. Even though Texas doesn't give us a lot of wriggle room with temperature, a properly covered patio is sure to keep the November chill out for your Thanksgiving get-togethers and warm during those long, winding New Year's Eve parties.
Timeless Gazebos
Gazebos add an element of style and timeless sophistication to your property, whether they stand alone or are part of your larger outdoor living area. Simple, classic, and functional, gazebos provide you and your guests with a cozy, shady retreat in your own backyard. Want a little more snazz and functionality to your gazebo? We can fit any gazebo with any of the aforementioned outdoor kitchen amenities, making your gazebo a perfect spot for intimate meals and gatherings.
Perfect Pergolas
Often likened to outdoor living rooms, pergolas add a touch of class and elegance to your outdoor living area. Constructed with attractive natural stone, brick, or rock, your custom pergola is an excellent space for adding outdoor furniture, kitchen amenities, and any outdoor bells and whistles you can think of; our Dream Team of designers is sure to bring your dream pergola to life.
Choose The Champions
Whether you're looking to add some pizazz and style to your custom pool area or you're including an outdoor living area to your soon-to-be-constructed home, Texas Pool Champions has the experience, talent, and customer service to give you the best outdoor living area design and construction in the Houston area. With over 35 years of experience in the construction and pool industries, respectively, Texas Pool Champions knows how to take your swimming pool landscaping dreams and turn them into reality. Curious about how to get started on your next outdoor home improvement project or have questions about any of the services Texas Pool Champions offers? Don't hesitate to get in touch with us today to learn more. Choose quality. Choose the Champions.