REQUEST PRICING ON A NEW POOL TODAY!
NEW POOL SPECIAL!
Enjoy swimming or lounging by the pool at night? With each new pool we're including a 'must have' LED light upgrade that transforms your pool into a beautiful nighttime attraction!
LED POOL LIGHT UPGRADE: $1,200+ value.
Liven up your nights and save big on your new pool! Don't wait, this special offer ends 11/30/2017.
The Swimming Pool Builders
At Texas Pool Champions, we pride ourselves on providing each of our clients with:
The highest quality swimming pools at honest and fair prices
Unlimited pool design and customization options
Financing options
Exclusive specials for first time customers
Ready to jump in for fun? Contact us today for an estimate or to schedule a no-obligation pool consultation to get started on your new pool!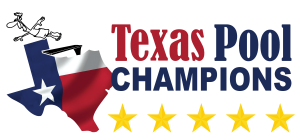 Remember that mixed feeling of delight and envy when eyeing your childhood friends' swimming pools? Can you still recall the refreshing thrill of that first jump into the pools' cool water? Cannon balls? Diving dares? Marco Polo? You no longer need permission; be the envy of your childhood self and get that pool. With Texas Pool Champions, you can turn your childhood dreams of owning your own custom swimming pool into a reality. We are the custom swimming pool builders of Houston, so contact us to get your dream pool today!
The owner, KC Arnold, exceeded our expectations. He was attentive to every detail from the design process to the tile in-lays, coping and stellar waterfall. After interviewing 8 other pool companies, we decided to go with Texas Pool Champions because of KC's extensive background with concrete and reinforcing steel. He absolutely delivered what he promised!
Darren Porter
Homeowner
I was initially worried about getting a pool. Mr. Arnold came out and answered all my questions and concerns. I have four children and he was able to meet all the needs for everyone in my family. We love our pool. It made my house a dream home! Texas Pool Champions is AWESOME!!
Jesse Stovall
Homeowner