As a top rated Houston pool remodeler, Texas Pool Champions offers not only new pool installations, but complete pool renovations for existing inground swimming pools. As a premier pool remodel specialist, we guarantee tested and proven practices for pool remodel projects, always using the best sourced materials for each backyard. Your Houston pool remodel should and will be completed with the utmost care, ensuring the functionality and structural elements of your pool are protected, built to last, and strikingly beautiful.
At Texas Pool Champions, we understand that every pool remodel project is unique. Our team of experienced Houston pool remodel specialists will work closely with you to understand your specific needs and preferences, and create a customized plan that meets your goals and budget. From simple updates like new tile and coping to more extensive renovations like pool reshaping and deck expansion, we have the skills and expertise to bring your vision to life. We pride ourselves on delivering exceptional customer service and quality workmanship, and guarantee your complete satisfaction with the final result. View our pool remodel services below, and contact us today to meet with our Houston Pool Remodel experts.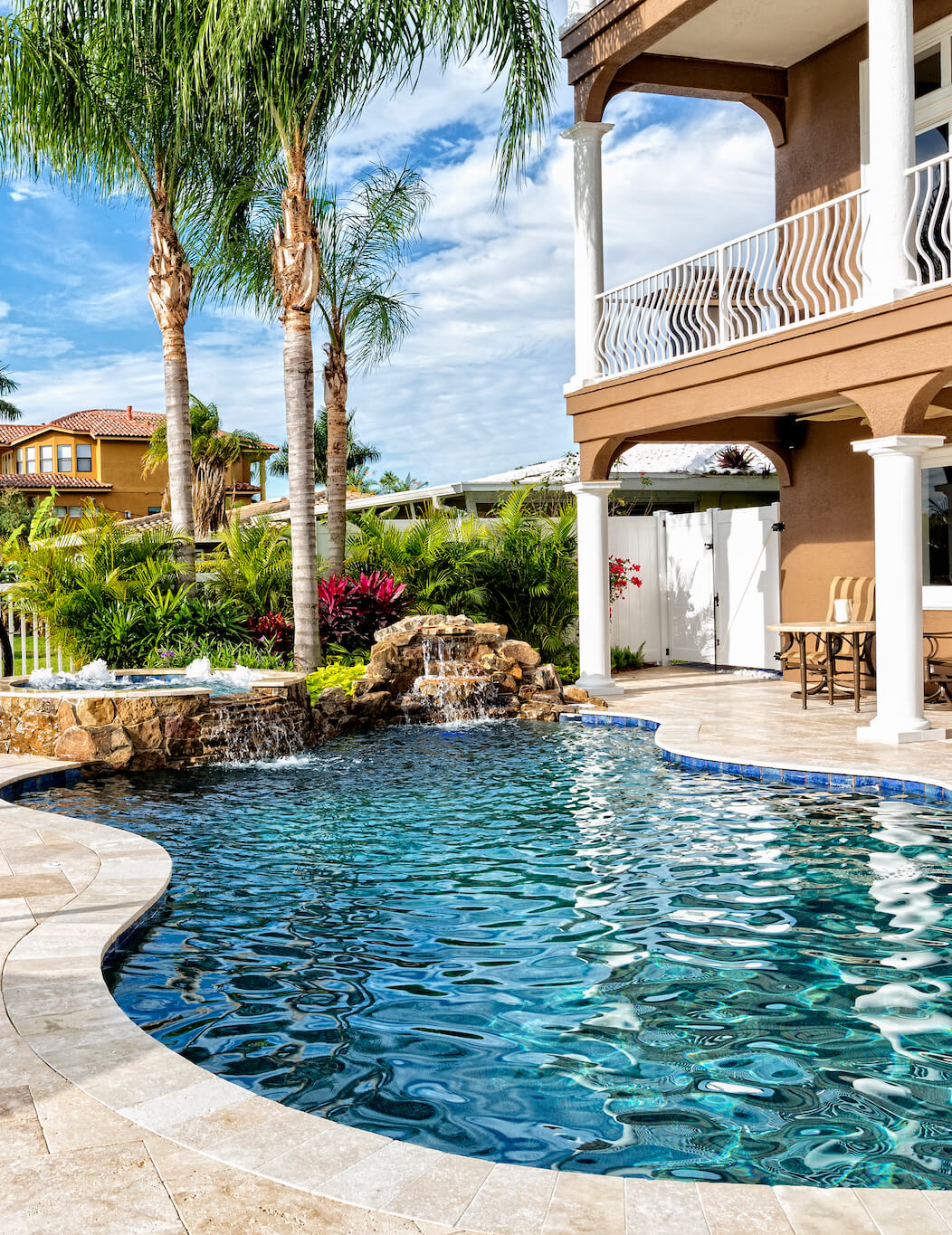 Swimming Pool Remodeling in Houston
With our Houston pool remodel services, you can revitalize, redesign, and put the finishing touches on your outdoor space.  Whatever your pool remodel needs are, we can do everything from simple upgrades, like new tiles or water features, to extensive pool renovations, like bringing an old or damaged pool back to life.
Replaster - In order to ensure that our finishes are durable, long-lasting, and beautiful, we use the most reliable techniques and top-quality materials.
Pool & Spa Structure – The addition of a spa, submerged seating, swim-up bar, sun shelf or grotto will transform your pool into an immersive setting.
Custom Amenities - Cascading water features, slides and diving boards, fire features, and more will add a wow factor to your backyard retreat.
Tile and Coping - Hardscape or stonescape coping and updated waterline tile enhance visual appeal and provide a border of protection for your deck and pool interior.
Deck Replacement – Our high-quality materials and professional craftsmanship ensure a seamless transition between your pool and outdoor space.
Complete Outdoor Design - With our outdoor living and landscape packages, you can create an exclusive poolside experience.