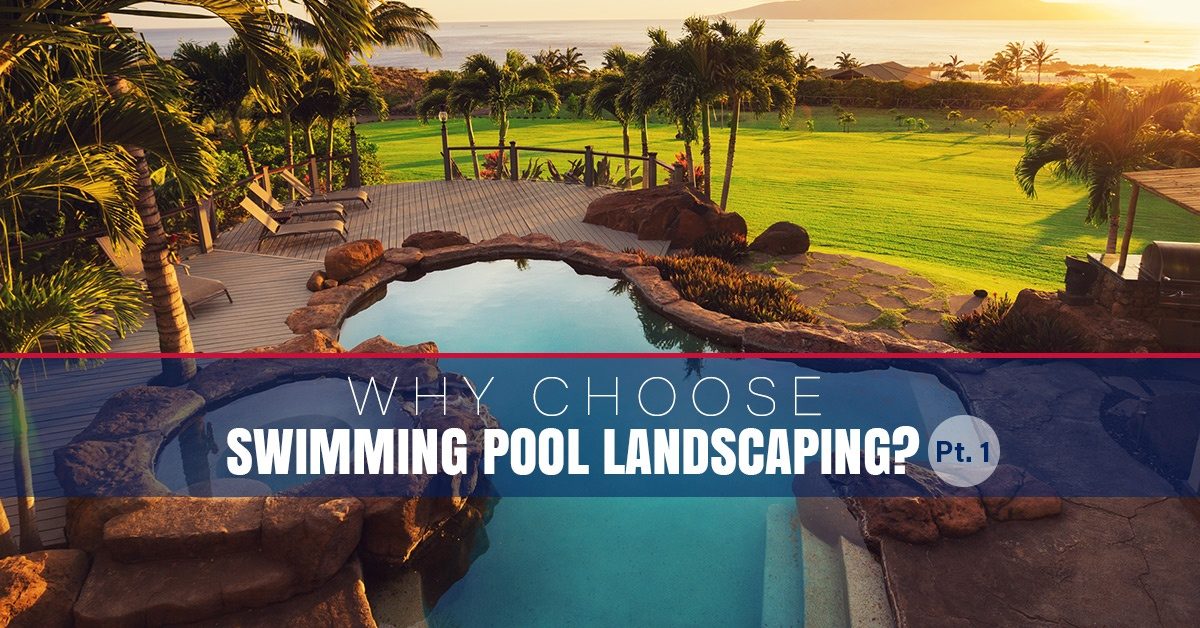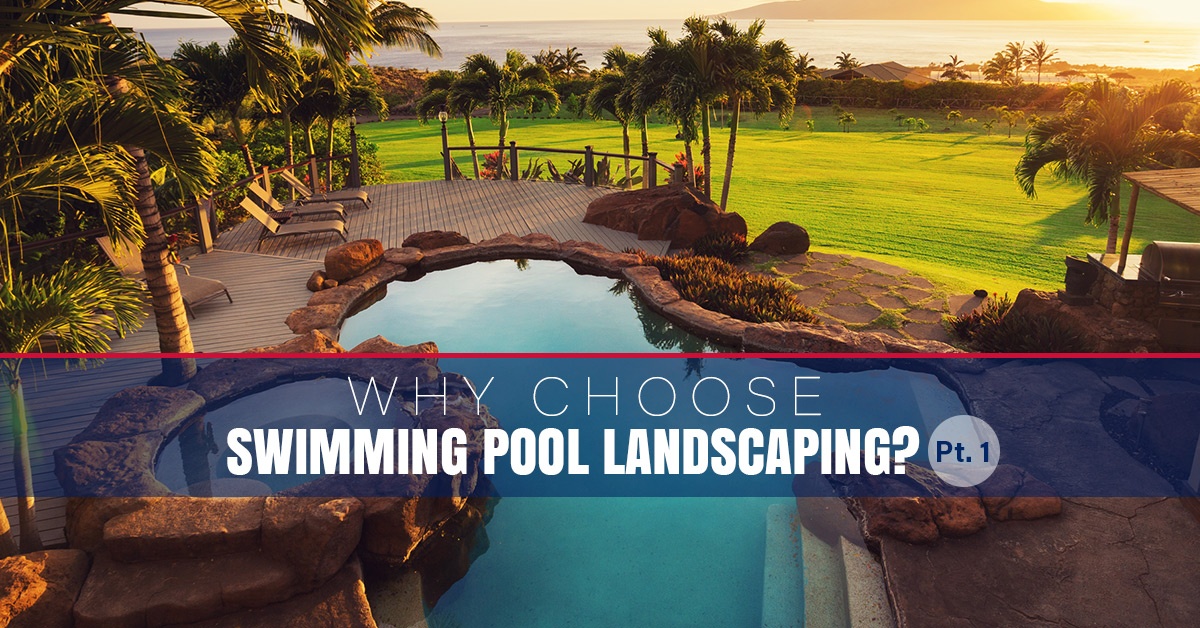 WHY CHOOSE SWIMMING POOL LANDSCAPING? PT.1
SWIMMING POOL LANDSCAPING 101
We get it. You're incredibly proud of your newly constructed and 100 percent custom swimming pool. And you're thinking — as you pierce your pool's pristine waters and come to the surface — 'how could this pool get any better?' The pool itself may have reached dream zenith, but the likelihood that your yard and/or outdoor living area matches the magnificence of your swimming pool may be a bit on the slim side. While swimming pools of all shapes, sizes, and styles are sure to become the focal point of your yard, having an equally attractive, functional, and natural-looking poolside landscaping is a must for finalizing your pool area. Wouldn't your newfound oasis be that much more inviting if it were nestled among waterfalls, carved and crafted from natural stone? Or lush greenery drapes the stones surrounding your swimming pool while, just a ways away, your partner is busy on the grill in the outdoor kitchen or relaxing under the fan in your custom covered patio? If any of these scenarios sound like they could add to your swimming pool area, keep reading to learn how Texas Pool Champions can transform your swimming space into a backyard fit for Champions.
Click Here to Learn More about Our Custom Pool Construction
DETAILS, DETAILS, DETAILS
Since we're on the subject of your newly-built custom swimming pool, let's take a moment to talk about the nearly endless options you have for designing your swimming pools landscaping. Since Texas Pool Champions offers custom pool designs, we are incredibly well-suited to offer equally custom and stylish landscaping services that best match your pool's personality.
A STONE'S THROW
Natural stone is one of the most sought-after and loved materials for constructing a variety of both indoor and outdoor spaces. Giving your pool and its surroundings an "earthy" look and calming feel, natural stone is an excellent choice for adding robust elegance to your pool area. Additionally, natural stone makes a great foundation on which to place lush greenery and flowers, allowing your pool to resemble a natural swimming hole found deep within untouched and unspoiled tropical climes. Finally, stone is an excellent choice for surrounding your pool, as it requires little upkeep and sealant to maintain its reliable sturdiness. Picture this: a strong, natural stone walkway leads you down a pergola-topped path, stopping just a few feet shy of the steps leading into your pool. Your final steps are lined with opulent greenery, and, before you know it, you're submerged in the refreshing waters of your pool, your stone steps never far away.
COMING UP: FLORA FANATICS, CONCRETE CRUSADERS, AND WARRIORS OF THE WOOD
We're not kidding when we say that we can design and accommodate nearly any custom swimming pool landscaping project or outdoor living area to suit you, your family's, and your pool's needs. If you can dream it, we can build it. If you're curious about whether or not your wild idea for custom pool and pool landscaping design is a bit too wild for the Champions, give us a shout; we always love a good challenge! Keep an eye on our blog page for part two of our swimming pool landscaping series and other forthcoming topics. And remember: Choose quality. Choose the Champions!